E-Learning Solutions
A well-executed e-learning platform is engaging, educational and empowering.
Organisations across all industry sectors can benefit from implementing e-learning programmes. Whether your goal is to reduce training costs, retain staff, front-load course attendees, or educate and change behaviour within a community, an effective e-learning platform can help you achieve your vision.
E-learning can be applied across corporate and community environments. From onboarding staff to ongoing professional and career development, health and safety training requirements, providing pre-course information, and community-based education programmes, e-learning is an efficient and effective way to train.
Video content is a key element of engaging e-learning modules and, to take it a step further, our 360° video gives a more immersive and comprehensive learning environment. Imagine learners looking all around a specific scene to spot hazards which could be in front, behind or above them… just like in real life.
Make your online training dreams a reality today!
Simple & Effective E-Learning Platforms
Wordpress-Based Learning Management Systems (LMS)
Specifically Structured Module Content & Quizzes
Embedded Professional Imagery
Ideal for Community-Based Education
Streamlined Health & Safety Induction Training
Employee Training & Development
E-Learning for Snowsports Instruction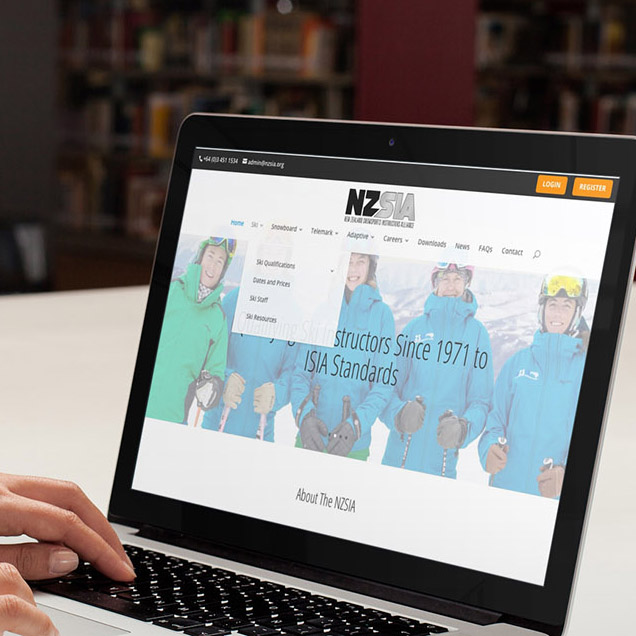 E-learning has helped the New Zealand Snowsports Instructors' alliance to front-load their members before they attend a course in person.
E-Learning for Health and Safety
Educate your employees on your latest health and safety requirements with lower costs than in-person training.
E-Learning for Water Safety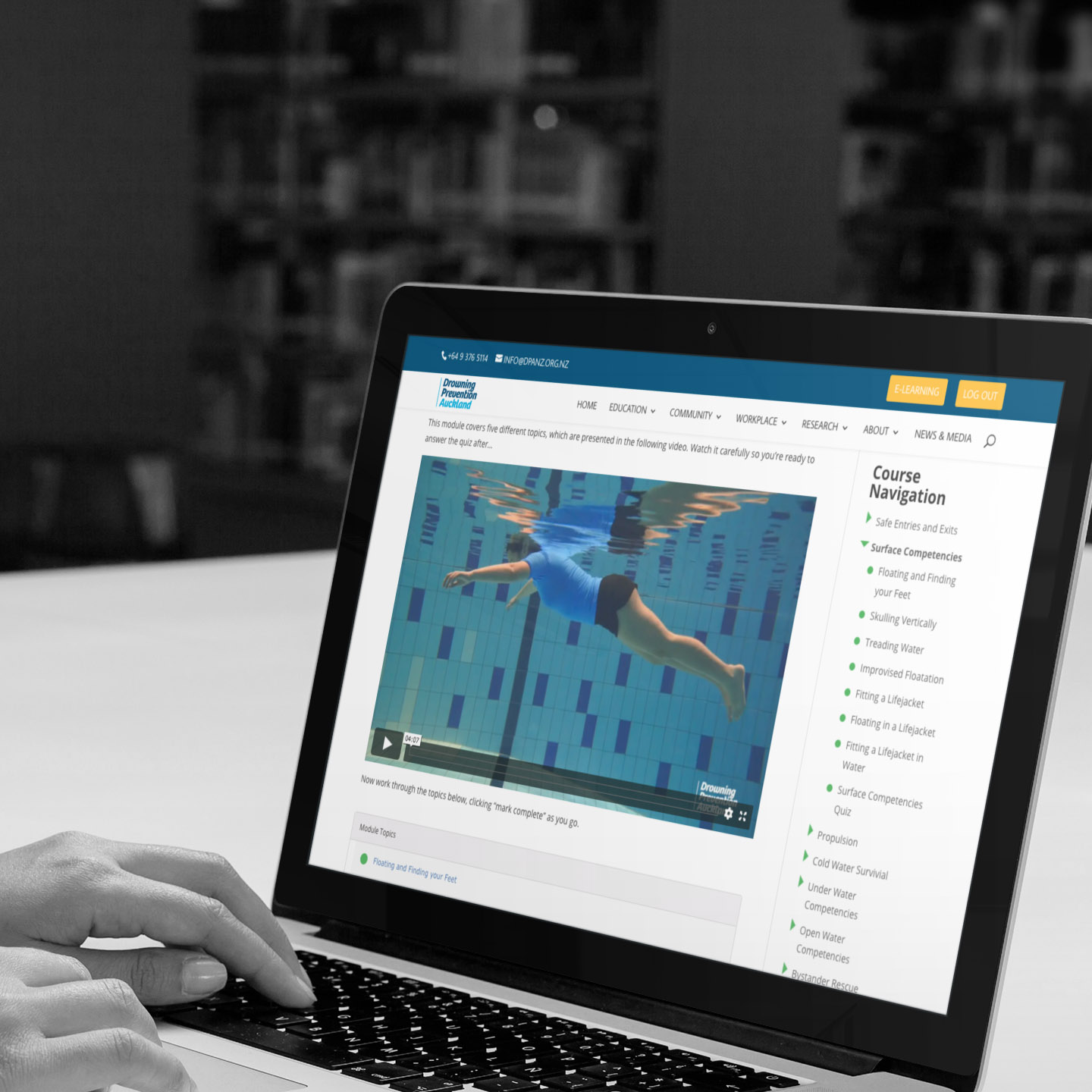 A first for the water safety sector in NZ, Drowning Prevention Auckland's new E-learning platform is revolutionising their education process.
Let's talk tactics!
Find out if e-learning will work for you…